Dr. Austin is a field research geologist who has done research on six of the seven continents of the world. His research has taken him by helicopter into the crater on Mount St. Helens, by bush plane onto glaciers in Alaska, by raft through the Grand Canyon, on horseback into the high Sierra, by elevator into the world's deepest coal mines, by SCUBA onto the Great Barrier Reef, by rail into Korean backcountry, by foot onto barren plateaus of southern Argentina, and by four-wheel drive into remote desert areas of Israel, Jordan and Saudi Arabia. Dr. Austin received his PhD from Pennsylvania State University in sedimentary geology.
---
Dr. Wise earned his BA in geology from the University of Chicago, and his MA and PhD degrees in paleontology from Harvard University. He founded and directed the Center for Origins Research at Bryan College and taught biology there for 17 years. He then led the Center for Theology and Science at the Southern Baptist Theological Seminary for 3 years, before founding and directing the Center for Creation Research and teaching biology at Truett McConnell University for the last 7 years. His fieldwork has included research in early Flood rocks in the Death Valley region, late Flood rocks in Wyoming, and post-Flood caves in Tennessee. Click here to see all articles written by Dr. Wise.
---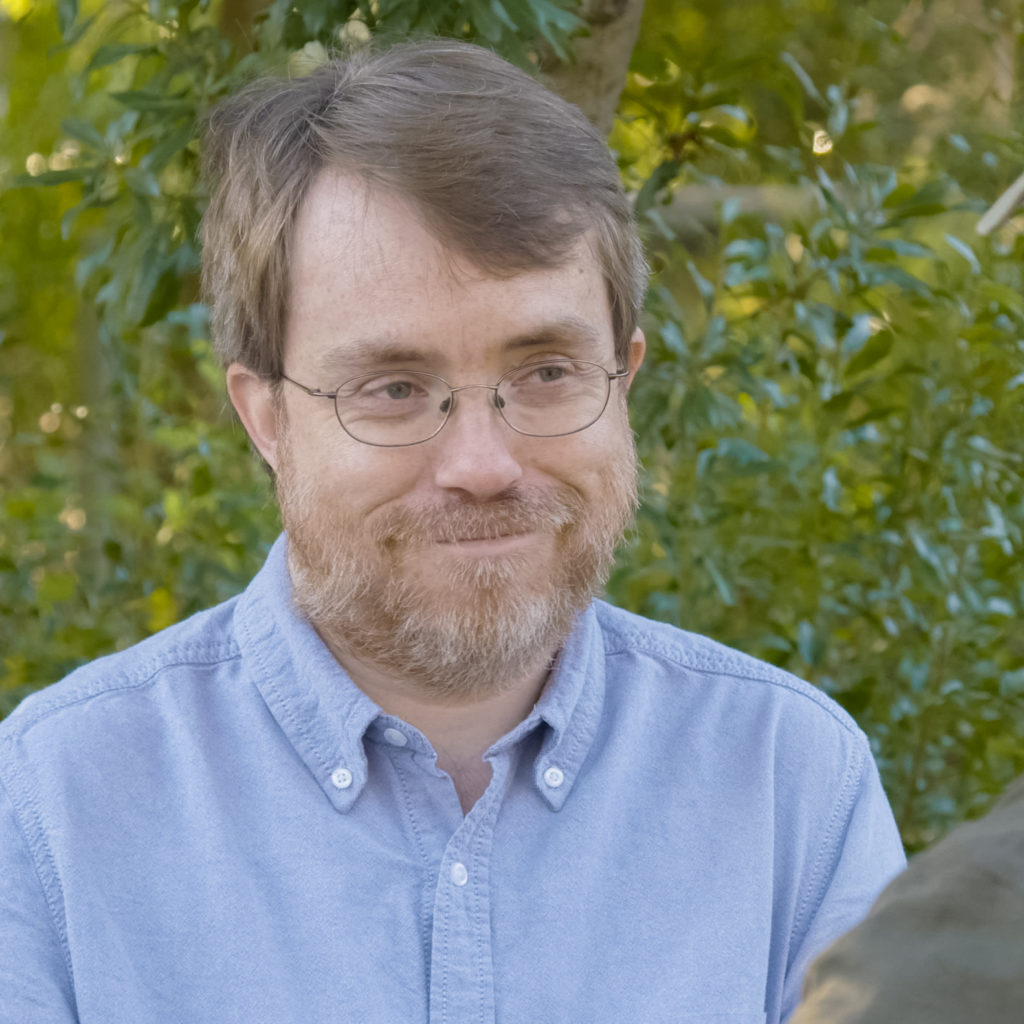 Dr. Wood has a BS in Biology from Liberty University in Virginia (1994) and a PhD in Biochemistry from the University of Virginia (Charlottesville, 1999). Immediately following his PhD work at Virginia, Dr. Wood accepted a position as the Director of Bioinformatics at the Clemson University Genomics Institute (Clemson, South Carolina). After working for about two years at Clemson University, Dr. Wood accepted a faculty position at Bryan College (Dayton, Tennessee) in 2002. He is now president of the Core Academy of Science. Click here to see all articles written by Dr. Wood.
---
As a four-year-old, Dr. Ross first discovered dinosaurs listening to a read-along recording about prehistoric animals. He then went on to earn a Bachelor of Science degree in Earth Science from the Pennsylvania State University. Continuing his studies, he earned a Master of Science degree in Vertebrate Paleontology from the South Dakota School of Mines and Technology, and finally earned a PhD in Environmental Science (Geoscience) from the University of Rhode Island. He currently serves as Associate Professor of Geology and Director of the Center for Creation Studies at Liberty University.
---
Paul Garner is a full-time researcher and lecturer for Biblical Creation Trust. He has a master's degree in geoscience from University College London, where he specialized in paleobiology. He is a fellow of the Geological Society of London and a member of the Geological Society of America, the Palaeontological Association, and the Society of Vertebrate Paleontology. His first book, The New Creationism: Building Scientific Theories on a Biblical Foundation, was published by Evangelical Press in 2009. His latest book, Fossils and the Flood: Exploring Lost Worlds with Science and Scripture, will be published by New Creation in 2021. Click here to see articles written by Garner.
---
Matthew McLain attended Cedarville University, where he received his B.S. in geology. He then moved to Southern California to pursue his Ph.D. in earth sciences from Loma Linda University. He is a member of the Geological Society of America and the Society of Vertebrate Paleontology. His research interests include vertebrate paleontology, specifically projects involving dinosaurs and pterosaurs, and he has authored and coauthored several publications in peer-reviewed journals. He and his wife Jessica have four children, Alaric, Cody, Iris, and Soren. Click here to see all articles written by Dr. McLain.
---
Ken Coulson originally hails from Brisbane, Australia. He earned his PhD in Earth Science from Loma Linda University in Loma Linda, California. His dissertation was on Cambrian stromatolites/microbialites, their formation and environmental significance. It was while pursing his degree in geology that he met and married his beautiful wife, and with whom he now has three wonderful children. He has recently relocated to Brisbane, Australia. Click here to see all articles written by Dr. Coulson.
---
Dr. Joe Francis is an immunologist teaching at The Master's University. Prior to arriving at TMU, Dr. Francis served four years as a post-doctoral fellow and one year as a Research Scientist at the University of Michigan Medical School, and taught biology for ten years at Cedarville University. He is a member of the American Association for the Advancement of Science. Dr. Francis has published numerous scientific articles in medical and biological journals. His research interests include: microscopy, cellular immunology, invertebrate biology, and microbiology. Click here to see all articles written by Dr. Francis.