The existence of humans suggests that, at some point, there must have been a first human. Neither evolutionists nor creationists deny this. However, creationists believe that Adam (Genesis 1–2) was the first human. But whether the first human was Adam or some unnamed, recently-evolved person, where did that person learn to speak?
Evidence suggests that humans do not learn to speak unless they are taught by someone who already knows how to speak. Additionally, the archaeological record indicates that fully-developed languages have been in existence as long as humans have been.1 For these reasons, Curtis, in a 1990 article, argues that a personal creator was responsible for the existence of the first human.2
The following article is a summary of "Human Language Demands a Creator" by William M. Curtis, and of the surrounding discussion and research pertaining to it. The views expressed do not necessarily reflect those of New Creation.
Linguistic Evidence
Linguistic research suggests that languages have not evolved from a prehistoric development period.3 Rather, languages have always existed with the same communication potential as they currently possess. In fact, it is possible that they even held greater communication potential in the past.
Archaeological Evidence
The archaeological finds from the past 100 years of excavations have demonstrated that written language appears well developed in the earliest records of civilization. For example, the Ebla tablets date to about 2000 BC. These tablets contain writing in a fully-developed, phonetic language.
How Do People Learn How to Speak?
Some Darwinian anthropologists have suggested that if, in the process of evolution, there was a transition from animal to man, this transition would have included the acquisition of language. However, one of these anthropologists, Humbolt, realized that man cannot speak without already being human. For him, this created an unsolvable problem regarding the origin of speech.4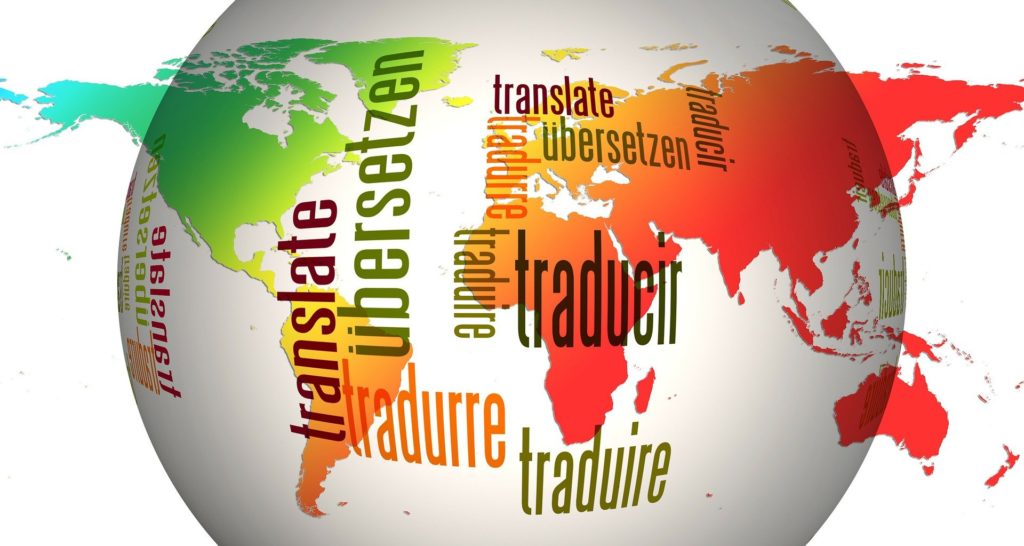 Another problem with determining the origin of speech from an evolutionary perspective is that in so-called primitive cultures, the languages tend to be more complex than in more advanced cultures. Furthermore, animals with the physical capability to use logical speech do not do so. Studies have shown that animals that respond to commands do so based on vocal tones rather than the spoken words. Thus, all attempts to solve the evolutionary origin of language have failed.
Every child that learns how to speak learns from someone who already knows how to speak. There do not seem to be any exceptions to this rule. Feral children who grow up without contact with spoken language did not learn to speak until they came into contact with speaking individuals. Once they had heard speech, they were able to learn how to speak5.
What Does this All Mean?

Since multiple languages appear to have existed in fully developed forms in the earliest known civilizations, it appears that the languages do not have one common root. Rather, each language appeared independently of the others.
This evidence aligns well with the biblical account. From the creation of Adam until the Tower of Babel, there was only one language on earth (Genesis 11:1). Curtis suggests that God taught the first man, Adam, to speak. It is clear that Adam spoke a well-developed language because he was able to name the animals (Genesis 2:19). From that point on, each generation learned to speak from the previous one.
Later, when God confused the languages at the Tower of Babel (Genesis 11:7), He miraculously created a number of additional unrelated, fully-formed languages. The pattern of language learning continued. Each person learned to speak from the previous generation.
Conclusion
The scientific evidence obtained through linguistic and archaeological studies suggest that the first human who learned how to speak must have learned from someone who already possessed the capability of speech. This first person must have learned from someone of a higher order than humans. This correlates well with the biblical account of God's creation of Adam. Adam must have received the ability and knowledge to speak from God himself. The study of language demonstrates that there must be a creator God. No human can speak a language unless that person has been taught. Furthermore, languages have not arisen from some lesser forms of communication. They appeared early in history, fully developed. The languages present today do not share a common root, suggesting that they appeared as separate, well-developed languages. This accords well with the account of the Tower of Babel.
---
Footnotes